WHERE FAMILY COMES FIRST
---
The days of "house calls" may be over, but thankfully there's one practice on the main line that still puts the "person" before the "patient."
Over 50 million Americans, basically 1in 5 people suffer from allergies. Since the early 1980's overall, allergy prevalence has increased across all ages, sex and racial groups. Allergy is the fifth leading chronic disease in the US among all age groups and a large reason for the loss of work and school.
Our allergist's Drs. Martin & Nannapaneni truly value their relationships with their patients and care about their needs and concerns. Their reassuring approach to your care will have you feeling involved, proactive and positive. Their great wealth of experience and knowledge only fortifies their relationships with the friends and families they are thankful to work with year after year.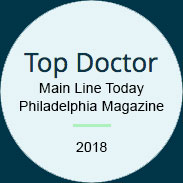 You'll find relief here.
Please feel free to browse our site and contact us for more information or to schedule an appointment. See for yourself why our patients invite us to co-manage their wellness with them generation after generation.
Drs. Martin & Nannapaneni:
Where Family Comes First
WHY WAIT FOR RELIEF ANY LONGER?
---
With over 40 years experience in private practice our Board Certified Internal Medicine Physicians - Board Certified Allergy, Asthma and Immunology Specialists Dr. George L. Martin and Dr. Naveen Nannapaneni do not put a "band-aid" on allergic diseases. We prefer to treat the underlying disease in a definitive manner. Simply stated, if you stop your allergy medications your allergy symptoms will return as the underlying cause is not treated. By treating with definitive therapy such as immunotherapy (allergy injections), the cause of the excessive production of the allergic antibody is treated, alleviating the allergic reaction causing nasal, eyes, sinus and respiratory symptoms. After continuing immunotherapy through to maintenance doses and discontinuing the injections, the allergy symptoms to not return as they would with the discontinuation of allergy medication.